How To Do Affiliate Marketing?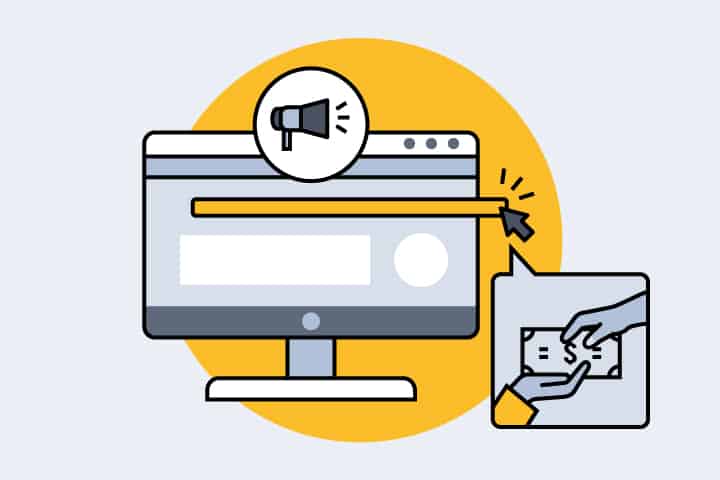 With the prominent development of the internet, people nowadays can make money on it. Starting your business with affiliate marketing is one of the fastest and easiest ways to make money online.
Affiliate marketing allows people to get passive income without having their products or services. The only thing that they need is to have their blog or website to launch the affiliate links. 
Let's follow this blog; you will have an overview of affiliate marketing and how you can start with it. What are the essential steps that help you succeed in affiliate marketing? This question will appear in your mind. We can go through this article to answer it.
What is Affiliate Marketing?
Affiliate marketing is a form of advertising to products or services. Store owners want through the website of publishers or partners to attract customers to their goods and services. Publishers will receive commissions when a web surfer visits their site to purchase items from the suppliers' store. There are three parties in the affiliate marketing process.
Advertisers called store owners are known as someone who has a product or service, and they will pay people to promote their products through online marketing channels.
Publishers called affiliates can be individuals or companies who promote Advertiser's products via social networks, websites, or blogs and get a commission from the Advertiser.
Customers are the end-users who directly see the publisher's ad and perform an action like purchasing, filling registration forms.
How Does Affiliate Marketing Work?
Most advertisers and publishers often work with affiliate networks to track how their affiliate campaigns work. The affiliate network will provide technical platforms for tracking affiliate links placed under banners or text links on affiliate websites. When customers click on those links, a cookie will be attached to their device and recognized by the affiliate network. When the customer completes an order on the Advertiser website, the Affiliate network checks the cookie if it is one of the network's publishers. The order will be recorded on the network's platform. From the platform of the system, both advertisers and publishers can track orders and commissions.
To have an overview of how the affiliate marketing process works, it would be great to see the following steps.
Customers visit the publisher's website.
They will see the banner and link on the publisher's website. They click on these links but do not realize that they click on the affiliate link.
A cookie tracks this click
Customers complete their purchases
The advertiser receives the report showing the order was recorded to a specific affiliate.
Store owners will pay the commission for affiliates.
Reasons Why You Should Do Affiliate Marketing
There are various reasons why you can start making money with affiliate marketing.
No Required Products or Services
You don't need to have products or services to make money. You just need to know what customers are looking for, then find products or services that meet the requirements. Get the affiliate link and refer it to customers. It also means that you do not have to concern with customer support or customer satisfaction.
Cost-effective
Affiliate marketing is able to start at a low cost. You do not need to spend much on investment from the beginning. The only thing you need is to have a website or blog to display the affiliate link and banners to attract customers. Most of the affiliate programs do not require a commitment to register as an affiliate.
Flexible Working Time
With affiliate marketing, you do not need to spend 8 working hours in an office. You only need to launch campaigns and receive revenue from products that your customers make genuine purchases through your referral link.
Performance-based Rewards
Doing affiliate marketing is based on your performance. You will get the revenue from what you put in it. Having the writing and reviewing skills will directly bring an improvement in your income. You will get paid for your outstanding work.
How to Start Affiliate Marketing?
Choose a Suitable Affiliate Network
One of the easiest ways to start with affiliate marketing is to select an affiliate network. It acts as an intermediary partner connecting product suppliers with affiliate marketers. They will provide technical platforms such as advertising links, banners, statistics, click-through rates, conversion rates, commission, etc.
When customers click on those links, a cookie will be attached to their device and recognized by the affiliate network. When customers complete their orders on the store owner's website, the affiliate network will check the cookie if it is one of the network's publisher. This order will be recorded on the affiliate platform on which both store owners and publishers can track orders and commissions.
Many affiliate networks exist, in which you can refer to some well-known companies like Amazon, Google, and Apple
Research and Choose Affiliate Products to Promote
Before deciding to choose any products that you want to promote, you should research to know which one the audience is responding to and which ones are not generating any profit.
It will waste your time and effort if you write reviews and blogs on your website about specific items, but web surfers are not interested in them. Primarily when you invest in using paid advertising to drive traffic and promote these products, you need to know which campaigns can bring profit.
Create a Website or Blog For Your Niche
People often choose to promote products or services that most audiences will want to buy. However, it will have many competitors. You have to face fierce competition. If you are a latecomer in this race, the chance to attract buyers is small.
Selecting a niche that is related to your style and create a website or write blogs for it will be another choice for you.
Shopify nowadays is one of the most popular platforms. You can start creating your website store using this platform. Do affiliate on Shopify is currently being used by many people because of its ease of use.
Create Attractive Content to Promote Your Affiliate Link
Content is essential in marketing, especially in affiliate marketing, because it will help your website get the web surfers' attention. Having knowledgeable content with various useful information is one of the vital factors to get a higher position in the search engine.
In this way, you will have more traffic and promote your affiliate link. The more visitors navigate to your site, the more chance they will click to the affiliate link.
It will be more attractive if you have videos on your blog. Customers may only spend some minutes to read the first 25% of your blog. They will not read a piece of content. So you need to present with bright ideas and easy to understand format by highlighting keywords. By putting your affiliate links upfront, you increase your chances that your audience will click them.
Optimize Your Blog to Get on Top in Google
Creating appealing content is the first step to optimize your blog to get a high ranking on Google. Besides, there are currently various useful add-ons that help store owners to get this result. Different platforms will have specific modules. If you are using Shopify which is one of the popular platforms, you can use SEO Suite– an awesome SEO tool for Shopify and focus on tips to make your blog or website appear at least in the top 5 in the Google search engine. The rate of click by searchers will be higher than in the lower position in the search.
Use Social Media to Get More Traffics
Facebook, Twitter, Youtube, and other social medial channels are great tools to drive more traffic to your website and your affiliate links. Social media is growing with numerous users. So it is considered as a powerful asset. You can use it to connect and interact directly with your targeted audience and get the increase of traffic to your site incredibly.
However, it still needs a great strategy to use this useful tool to avoid any mistakes. Store owners had better prepare some dynamic tactics to use social media effectively.
Consider Using Pretty Links, Redirect Links
People may feel uncomfortable to click a long and ugly affiliate link. Thus, you need to make the link shorter and friendlier look to give it a professional appearance by some useful tools on the internet. The quick link can help viewers quickly type in a browser in case there are some problems that they cannot click the link.
Summary
To sum up, affiliate marketing is an excellent solution for people seeking to have a passive income with performance-based revenue. They do not need to have their products or services to start their business. However, the success of this job depends on marketing skills. You need to engage with your audience by providing useful content, blog, and reviews for the product and service that you promote.