//=get_the_date()?>
Best Wix Marketing Apps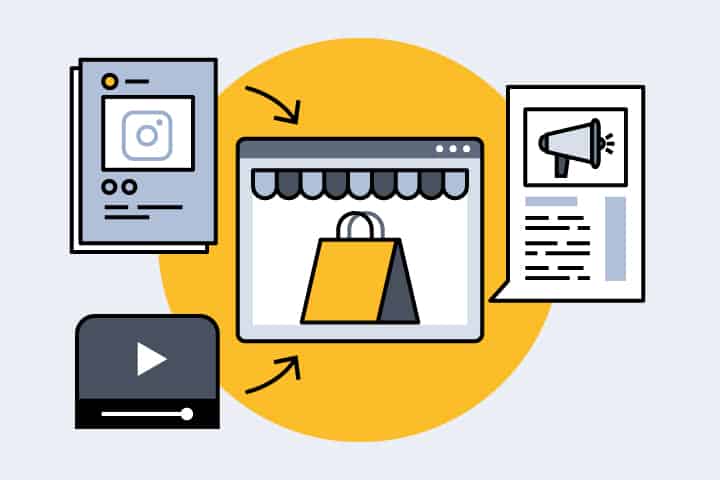 Are you looking for a great way to make money? If so, affiliate marketing may be the perfect solution for you. You can earn commissions by recommending products or services to your audience with this type of marketing. However, if you want to make the most out of affiliate marketing, there are specific considerations you should remember from the get-go. For instance, you should pick a niche you want to promote. It's ideal to choose something you're passionate about so it wouldn't be as difficult for your to create content and succeed with affiliate marketing. 
Moreover, creating great content with affiliate links that will be incorporated naturally is crucial. On top of that, you must ensure the content is engaging and valuable to your reader's problems. It should be appealing enough to catch the attention of your target audience. For instance, adding some images or designs with the help of an image maker tool like Placeit may make your content more attractive and vibrant. This may help your affiliate site to grow and earn more money. 
Now that you know some important considerations, it's time to become an affiliate marketer.
Thanks to today's technology, it's easier to get started. Several great affiliate marketing apps are available that can help you get started quickly and easily. So, if you're ready to start making some extra cash, read on for the best affiliate marketing apps.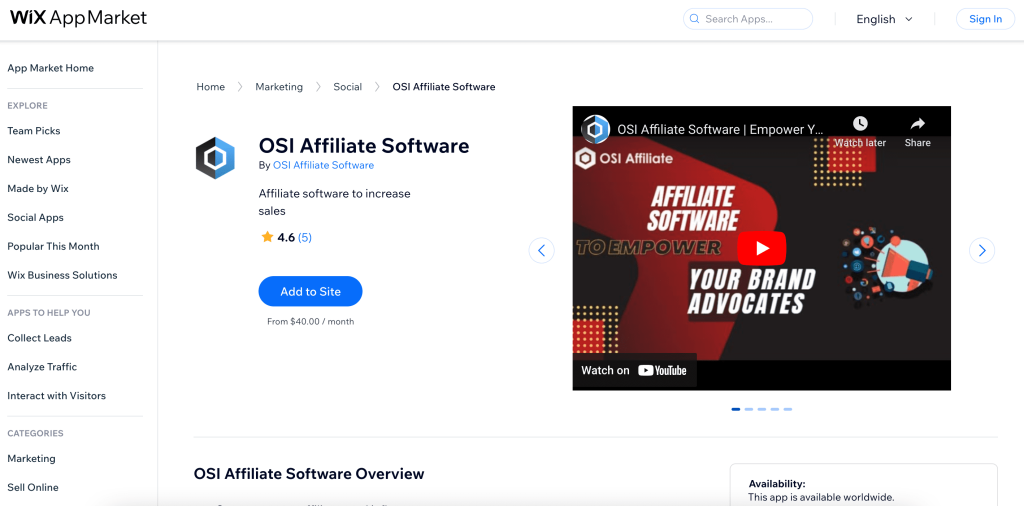 OSI Affiliate Software is an app that allows you to manage and monitor your affiliate program easily. It provides all the features you need to run a successful affiliate program, including creating custom links, tracking conversions and sales, monitoring commission payments, etc. 
With OSI Affiliate Software, you can ensure that your affiliate program is running smoothly and efficiently. Plus, it's easy to use and offers a variety of features that will make managing your affiliate program a breeze.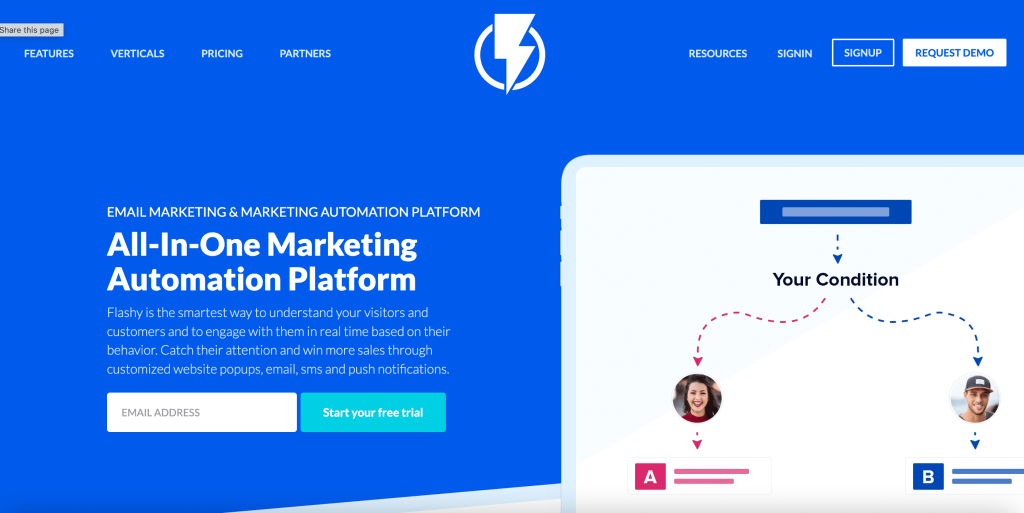 Flashy is affiliate software that gives its partners an automated marketing platform. It helps you to understand your visitors and customers more. It also allows you to engage with them in real-time based on how they behave. They also offer customized pop-ups on websites and provide push notifications to catch attention. They also help you determine which form of your web traffic, from new visitors one time viewers to your recurring customers. Partners can utilize this data to have specific messages to their target market. They also provide details regarding your customers, which gives you the advantage of knowing your target market to get higher click-thru and conversion rates. Using this app is like hiring a whole marketing team that will work for you.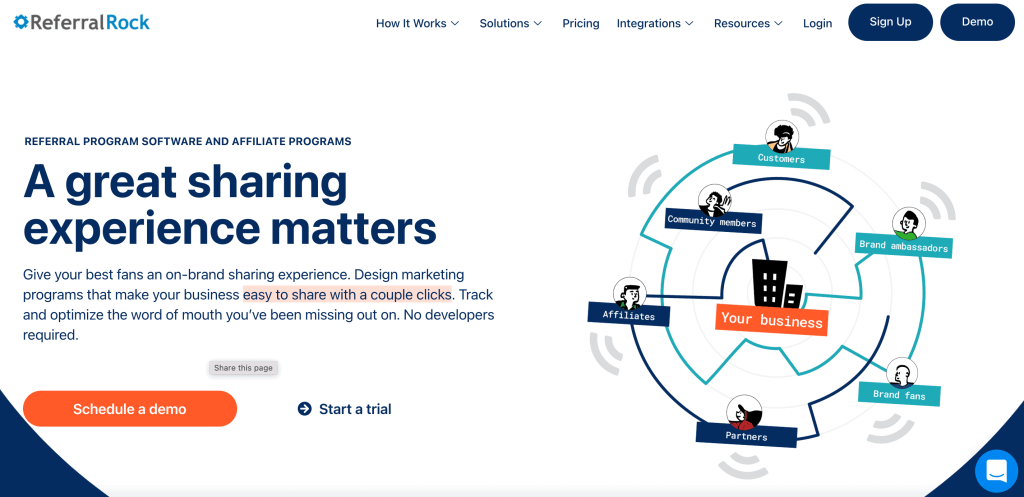 iRefer is an affiliate marketing that utilizes word of mouth. It helps you track and optimize the referral of your partners and affiliates by giving them rewards and PayPal payouts. The companions and partners even have their portal to view activities and referrals added to them directly. While as for their referral program, they have widgets and a members portal. They even offer gift cards, coupons, and even in-app rewards. The best part about this app is that you can launch it in just days. You do not need developers to set it up for you.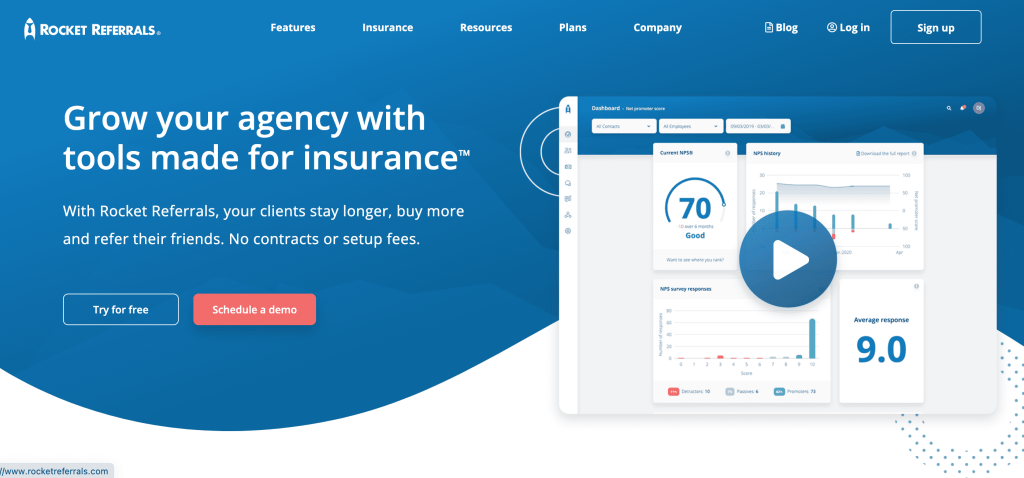 Rocket Referrals is an affiliate app that allows you to create referral codes for your products or services and track referrals through a simple dashboard. You can also provide rewards to customers who refer friends and set up automated tips, so customers get rewarded automatically when they make a successful referral.
Rocket Referrals makes it easy to increase referrals and boost your sales, and it's free to get started. So if you're looking for an easy way to increase referral traffic and sales, Rocket Referrals is the solution.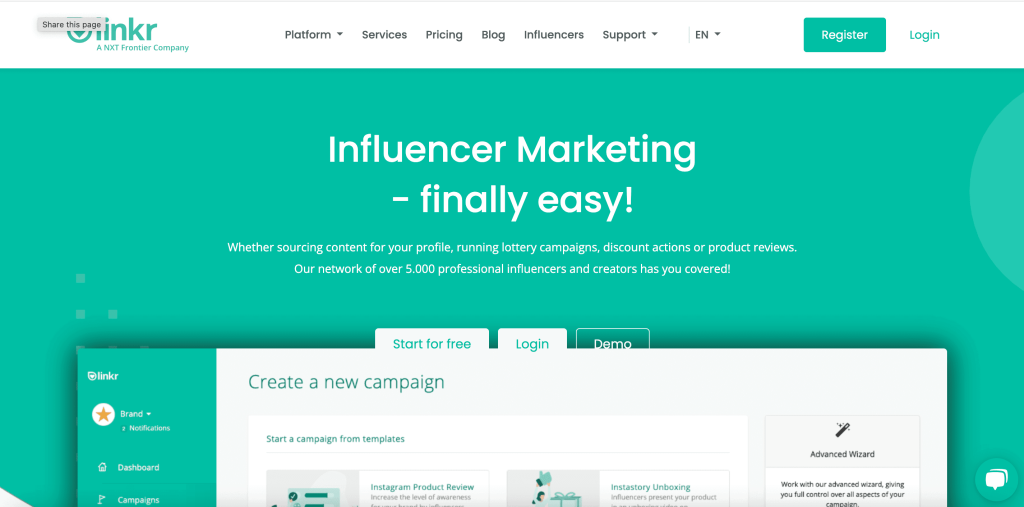 Linkr is an affiliate marketing app that allows users to monetize their referrals. Once installed, Linkr automatically inserts affiliate links into your web browser, so you can earn commission on every purchase you make through a supported retailer. Click the Linkr icon in your toolbar to see a list of available offers, then activate the ones you want to use. Linkr will track your purchase and pay you commissions based on their commission rates when you shop at a supported retailer. It's that easy! Plus, Linkr offers a variety of features to help you maximize your earning potential, including cash-back rewards, exclusive coupons, and neural network tracking (so you always know which offers are performing best).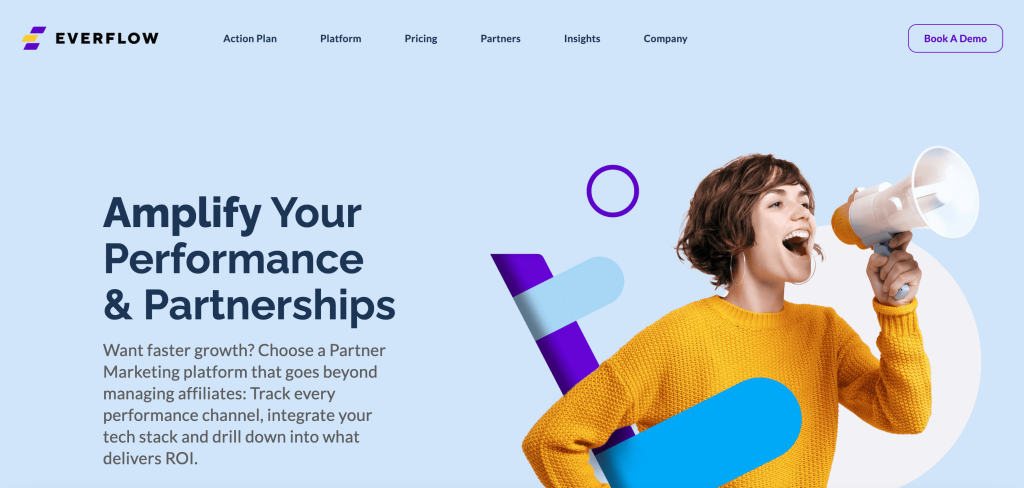 Everflow is an affiliate app that connects brands and publishers with creators to help them monetize their online content.
Creators can use Everflow to monetize their videos, articles, or social media posts by sharing links to products or services that they love. When someone buys something that a creator has promoted through Everflow, the creator earns a commission.
Publishers and brands can use Everflow to find new creators to work with and discover new content ideas. They can also use Everflow to track the performance of their affiliate programs and identify the best-performing creators. 
Furthermore, as an affiliate marketing app, Everflow offers more benefits to aspiring affiliate marketers. For instance, it allows campaign optimization by blocking traffic from specific sources that fail to provide conversions even if they produce a high volume of clicks. Everflow also allows robust targeting by setting up content and other offerings to relevant users only, making sure they don't go to waste.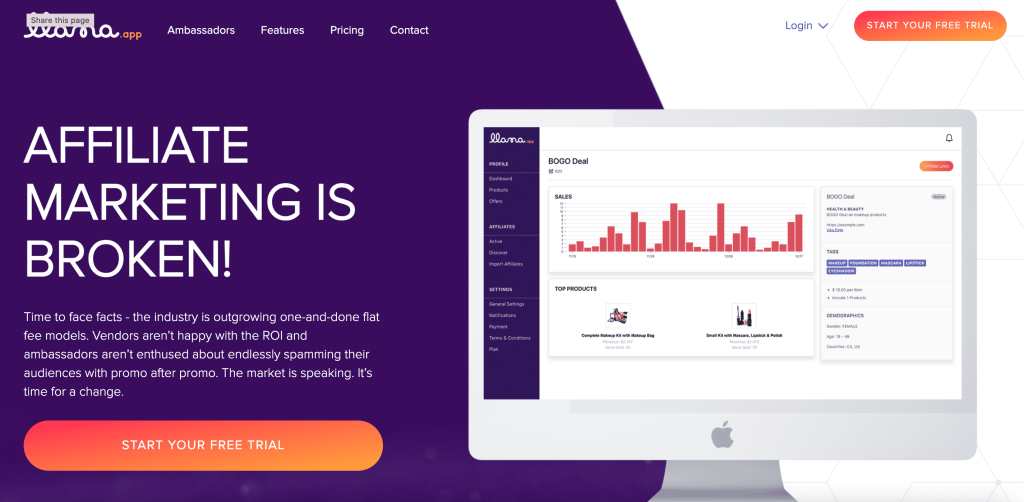 LLAMA is a new affiliate app that allows you to make money by referring others to products and services that you use and love. It's free to download and use, and there are no fees or commissions whatsoever. You refer others to the app via your unique referral code, and whenever they purchase the app, you earn a commission. It's a great way to earn some extra cash without putting in any extra work! Plus, it's fun watching your earnings grow as your referrals add up. So why not give LLAMA a try today? You could be earning money while you sleep!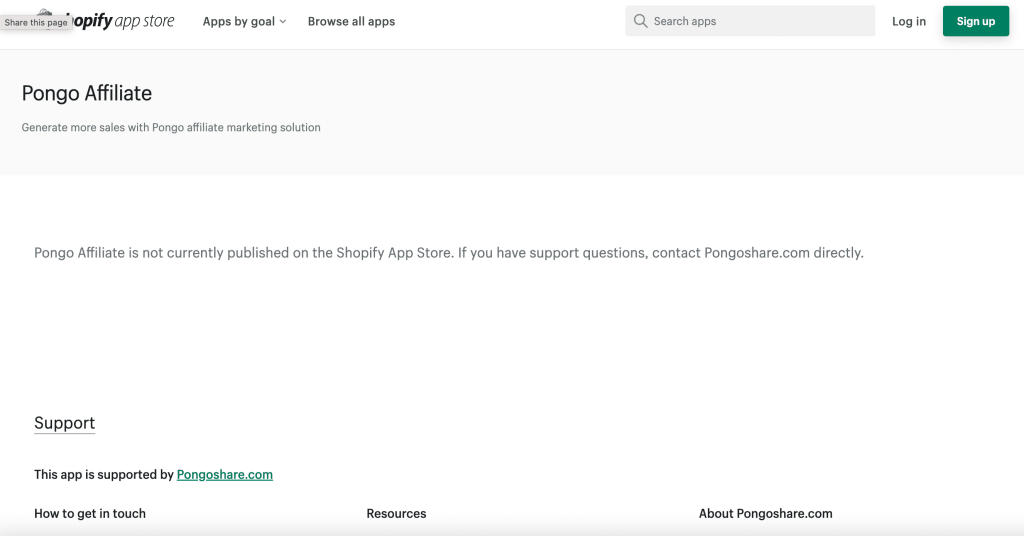 Pongo is an affiliate app that helps you find the best deals on the products you want. It offers a simple way to discover and compare prices from various retailers to get the best value for what you're looking for.
Plus, by using Pongo's app, you can help support your favorite charity. We'll donate a percentage of our commission to your chosen charity for every purchase you make through Pongo. So not only will you be getting a great deal on the products you love, but you'll also be helping out a good cause.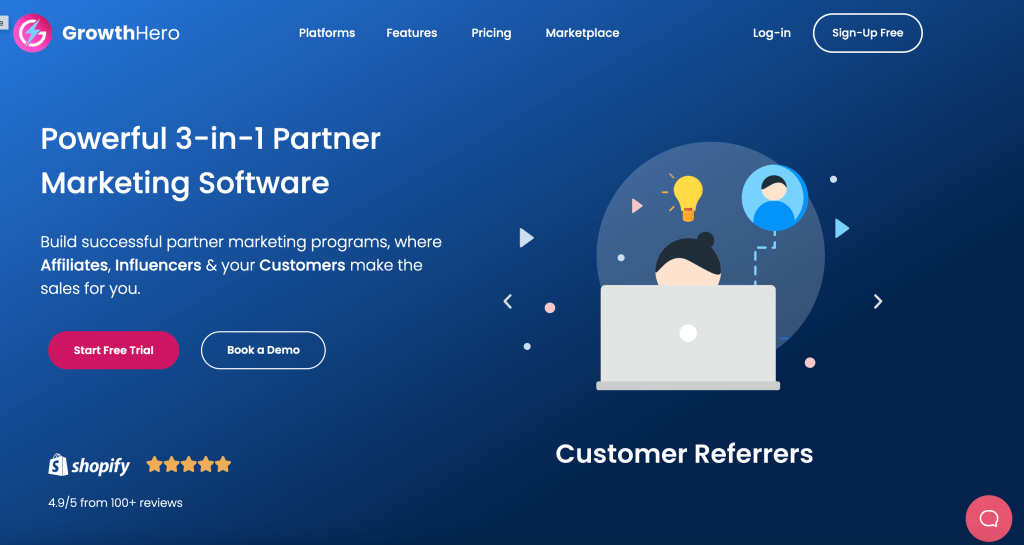 GrowthHero is an affiliate marketing app that helps bloggers and social media influencers monetize their content.
GrowthHero makes it easy to find and promote the best offers from top brands, then track sales and earnings through a simple dashboard. It's free to join, and there are no commitments or contracts. Also, affiliate marketers can use GrowthHero to customize their marketing materials to attain more favorable outcomes, integrate some third-party tools, and take advantage of several performance tracking options.
So if you're looking for a way to make some extra money from your blog or social media following, GrowthHero is an excellent option.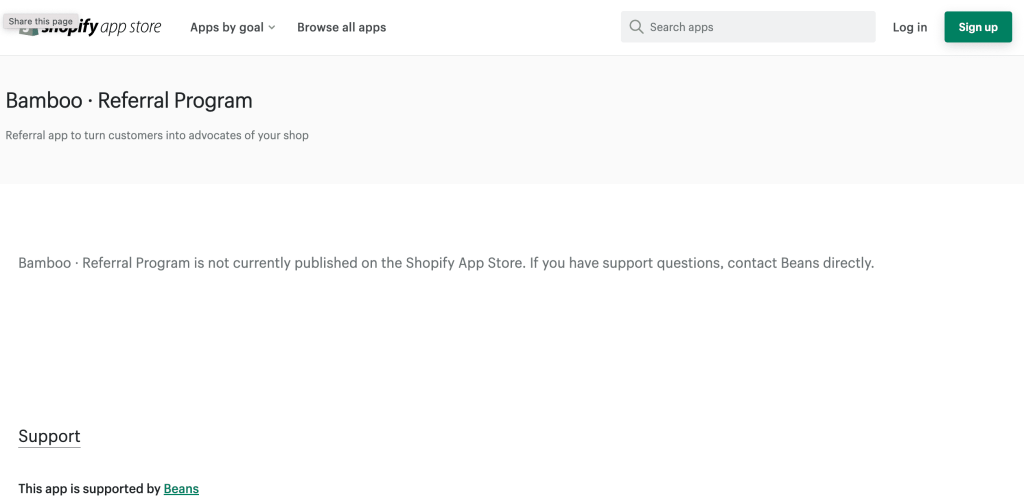 The Bamboo · Referral Program is an affiliate marketing program that allows participants to earn rewards for referring new customers to the company. The program is free to join, and there are no limits on how much you can earn. Payouts are made through PayPal, and you can withdraw your earnings. There is also a Bamboo · Referral Program app that allows you to track your earnings and referrals. Overall, the program is a great way to earn extra money by referring new customers to Bamboo ·products and services.
Have you tried any of these methods to increase your affiliate sales? Let us know in the comments below! We would love to hear from you. And don't forget, if you need help getting started or want someone to take over your marketing completely, you can choose from this list. These affiliates can help you with your needs. Comment below what affiliate marketing app from this list have you tested, and we want to know what your thoughts are!