How To Get Free Shopify Traffic In 2020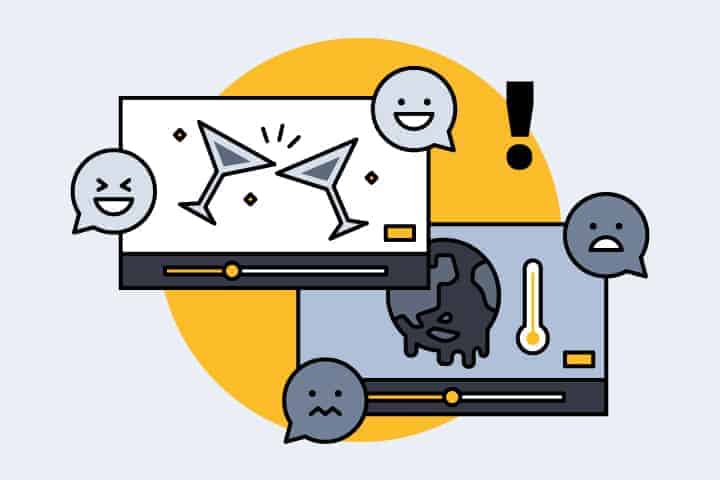 You have made all the efforts to launch a Shopify store online. You might have gone through many troubles during the launching process, but you made it. Well, congrats on that. You have successfully come up with the right theme for your Store and did all the hard work to list all the exciting products. With everything put perfectly, now is the time to get your Store hit a home run. But for that, you need to generate traffic.
Generating traffic has been made somewhat easy by all the paid methods. But guess what, all of them are going to cost you, and if you are on a tight budget because you already paid thousands of dollars for the development of your Shopify store, it is wise to start looking for free and organic methods to drive traffic. Plus, if you are opting for paid methods, it might make you look desperate and impersonal. So, it is important to be patient and start investing your time and efforts into organic ways of generating traffic. In this article, we will introduce you with the top 5 free Shopify traffic generating techniques that will bear fruitful results
Start A Referral Program
The number one way that you can generate free Shopify traffic is by launching a Referral program for your store. There can be no better advocate for your brand other than your customers. If you provide them with excellent services and brilliant customer care, they will definitely talk about you among their friends and family. But if you want to persuade them to become your advocate, setting a Referral Program is the answer.
Word-of-mouth marketing has been in this world since Gods know when, but it has been for a long time; that's for sure. In word-of-mouth marketing, your customers become your advocates, and they do the marketing themselves. This has proved to be very effective, and affiliate marketing has done wonders for millions of businesses worldwide. In fact, behind the success of the eCommerce giant Amazon, its affiliate program had a major role.
A Referral Program helps you to initiate word-of-mouth which eventually drives traffic towards your Shopify store. In a referral program, you ask your customers to promote your brand or store among their friends and family in exchange for some reward or a discount. So, you will have to spend some money or resources on giving away to your customers, but they will bring you more customers, which will eventually compensate for your expenses.
If you want to start a referral program for your Shopify store, we will introduce you to OSIAffiliate.com, which is one of the best software to achieve your aim. It comes with all the necessary tools and features needed to create, launch, and manage a referral program. You can use OSIAffiliate.com to generate promo codes, distribute them among your customers, track those codes, and give rewards based on the performances of your customers. You can also integrate social media, which will help your customers to share the promo codes on their profiles with ease. You can even send survey emails to your customers and get insights into the new customer trends, which will enable you to better your services. OSIAffiliate.com comes with built-in promotional resources that help you to increase and grow your affiliate program.
Search Engine Optimization
With the advent of the internet, most people use search engines to buy products and services. Most of the time, the people click the top few links that appear in the search result. So, your aim should be to take your Shopify store to the top spots on the search results. For this, you need to perform search engine optimization of your website.
Search Engine Optimization can be done in various ways, and one of the most common ways is to use keywords to rank your website higher. To appear in the search engines' top results, find out the most commonly used keywords, which can only be known by in-depth keyword research. Once you identify those keywords, use these keywords on your website through various content. Plus, many other factors contribute to ranking your website higher; some of them are:
Load Time: If your website has a faster loading time and gives a fast browsing experience to the users, the search engines will rank your website higher.
Mobile-Friendliness: Make sure that your Shopify store is optimized for mobile users, and they get a good browsing experience on their mobile phones or tabs.
Optimize Your Pages:Your Shopify store will have some key pages like homepage, product pages, category pages, about us page, contact information pages, etc. Optimize them by using keywords, tags, and text that the search engine would want to see.
Blogs:You can optimize your Shopify store for search engines by writing blogs and using short and long-tail keywords.
Add Links:Including links in your content that directs your readers to other websites or high-authority domains will help your SEO.
Caption:Add keywords in your images' description.
Meta Descriptions:Your store's meta descriptions must be optimized. Always write meta descriptions for your webpages and articles.
Collaborate with Micro-Influencers on Instagram
Teaming up with micro-influencers is one of the best ways to drive free traffic to your Shopify. Micro-influencers usually have a following ranging from 10,000 to 50,000 followers, but they certainly have a tremendous impact on their audience compared to big influencers. The reason is that they are more connected with their followers; they answer their queries, reply to their messages, give shoutouts, and giveaways; in short, they have a deep connection with their fans. And if you are successful in getting some micro-influencers on board, it will give your brand a lot of boosts.
There are many perks of working with micro-influencers. They are trusted by their followers and will give proper attention, time, and dedication in promoting your Shopify store. They are high in number as compared to mega-influencers, which means you can easily find them. They will be loyal to your Shopify store if you treat them nicely and vouch for your brand. However, you will need to find the right micro-influencers that are relevant to your niches. There are different ways to find them; let's talk about a couple of them.
Hashtags
One of the easiest ways to find micro-influencers who align with your brand is by searching keyword hashtags related to your niche. So, let's suppose you are selling sports goods on your Shopify store, look for different hashtags related to sports. You will find many posts; now, your task is to identify micro-influencers with a fanbase of about 10,000 to 50,000 people. It is excellent to target sports players that are emerging.
Look Among Your Followers
It is quite possible that you already have micro-influencers following you, so start searching for them in your followers. If you find one, note their username, email address, and other information (if available) to reach them out when the time comes.
Once you get a list ready, start reaching out to them and get them aboard by sending them free packages that contain samples of your products. They will give you a shoutout, and their followers will be directed to your website, thus, increasing traffic on your Shopify Store.
Go For Email Marketing
Email Marketing is one of the most effective and cost-friendly marketing techniques that help you gather a database of potential customers and increase traffic to your Shopify store.
Once you build an email list, you can send your potential customers emails about your new arrivals, discounts, and other promotions. This will help you to get more new customers and convert your existing customers into returning buyers. Let's see how you can create engaging emails that can give you a surge of customers to your Shopify store.
The Subject Line
It is one of the most critical parts of your marketing Email because it is always the first impression that will decide whether a reader would read the complete email or not. Some things to consider while writing a subject line is:
Try to be as direct and to the point about what the reader will find in the email.
Try to engage directly with the readers by using words like "you" and "your."
Use trigger words that will grab the attention of the readers and make them open the email. Some of the trigger words that can be used are "special," "exclusive," and "limited."
Body
After you have written the subject line, now is the time to write the email body. Try to be to the point, and what you are writing must be easy to be understood.
Try to write the reason for the email first and keep the sentences short and concise. Follow a logical structure and guide the user on what you have to offer. You can also add posters and images in the email to make it look more attractive.
Call to Action
Once you are done with the body and the readers know what you are offering, now is the time to put a call to action. For this, try putting a button so that the reader can click it and are redirected to your website with ease. As far as the button is concerned, try to make it tempting. For this, put the button where the readers can quickly locate it. It must be isolated so that readers know where to click and try not to spam the button with multiple colors and animations; keep it simple.
Guest Posting
Also known as guest blogging, guest posting means that you get your blogs or content published on another website with your name in the author's section. Your blog and content will contain a backlink to your Shopify store, which will help to generate a whole lot of traffic. Plus, when your content is being posted on different websites, it will gain your authority in your niche.
Start by looking for some good websites where you want to get your content published. See if they are accepting guest blogging; if yes, then score it. Ask them whether you can post your blog on their website, if you get a positive response, give it a shot.
If you want to find the websites that accept guest blogs, you can simply go to Google and search for:
[Your niche] sites that accept guest posts
[Your niche] write for us
[Your niche] submit your post
[Your niche] guest post guidelines
For example, if your Shopify store has beauty products, you can search for "beauty sites that accept guest posts" to get a list of relevant websites. Once you identify such websites, approach the owners or editors of these websites and request them to post your blog. Keep on doing this, and you will gain authority in your domain, and your Shopify store will start seeing a boost in its traffic.
Final Words
Getting traffic on your website is not so complicated. However, it requires patience and dedication. Consistency is the key here. There are several ways to generate traffic on a Shopify store; some might work for you while some might not. But it would be best if you kept on trying until you find the right combination to boost your sales. In this article, we gave a brief introduction to 5 ways to draw free Shopify store traffic. You need to have a vision in mind; put all of your efforts into achieving your goals, and you will find success. We hope that this article was helpful to you, and we would love to hear back from you with your stories of success that you had with these free traffic boosting techniques.