//=get_the_date()?>
How To Drive Traffic To Your Shopify Store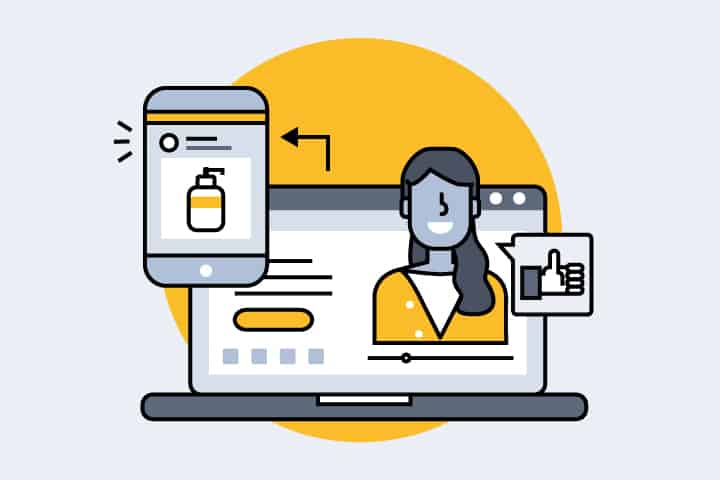 Do you have a Shopify store with quality products and elite content? Well, that is a great accomplishment, but you only have gone halfway through to make your business go boom. If you want to see the sales of your Shopify store go skyrocket, you need to generate traffic. When it comes to internet business, the concept is simple, more traffic, more business. If you don't have traffic on your website, then it means you basically have no audience to take a look at what you have to offer. If you do not manage to drive traffic towards your Shopify store, it would be just like displaying your products to the walls. For your business to grow, how to get free Shopify traffic is the key.
There are different ways that you can generate traffic for your Shopify store, which will ultimately help you display your products to a broader audience, and the chances of sales will increase drastically. In this article, we will tell you about ten different ways you can implement to increase your website's reach, make your customer base grow, and promote the healthy growth of your business.
1- Start A Referral Program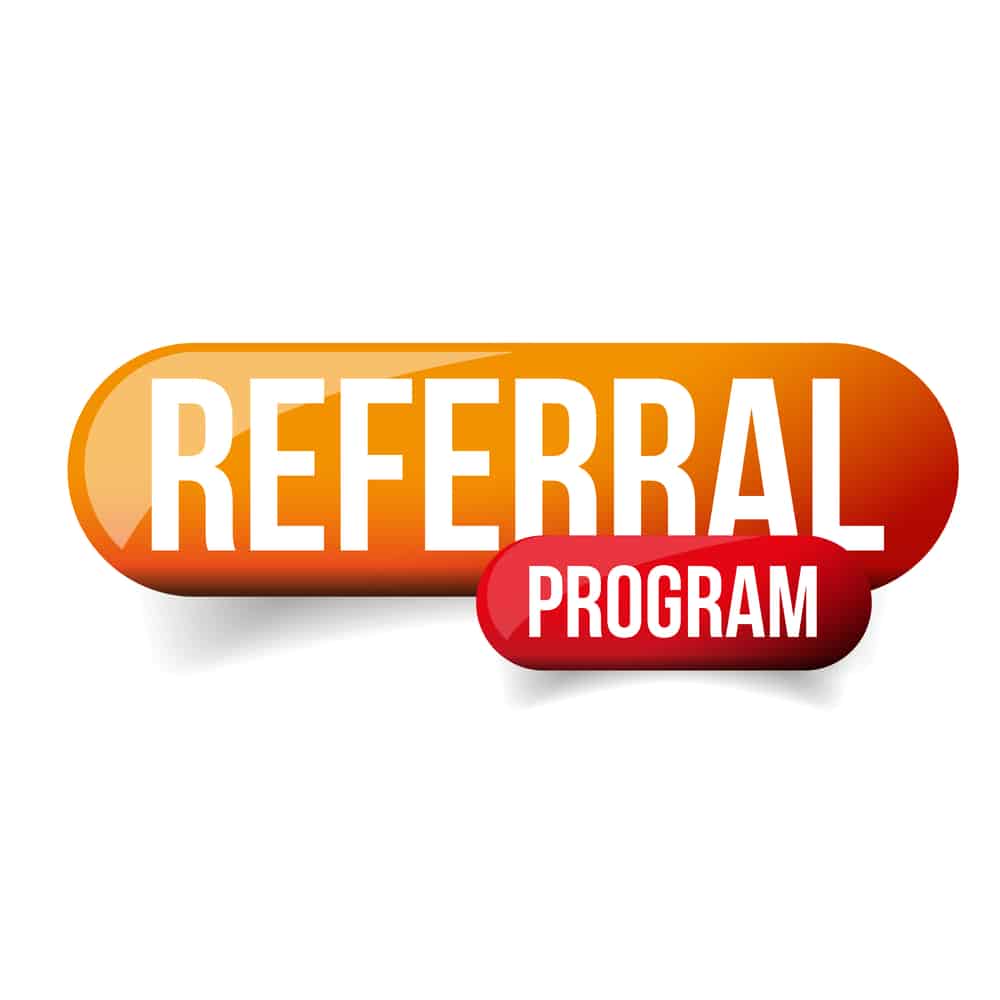 The number one way to drive traffic to your Shopify store is by starting a Referral Program. There are many marketing strategies out there that will help you to take your business where you wish to see it. However, the point here is that most of the marketing strategy will cost you, but not every strategy is worth it. But When it comes to the Referral Program, it is a budget-friendly marketing strategy that bears excellent results.
A Referral Program uses the old but not obsolete "word-of-mouth" strategy. Word-of-mouth is one of the most effective ways of promoting a brand and creating brand awareness. You might hire influencers and throw in a lot of cash to make and air an advertisement, and it might help you as well. But people always like to go for a suggestion that comes from someone they know and someone they trust, and this is where a referral program will come to help you.
Through a referral program, you can convert your customers into your advocates. These advocates will spread the word among their friends and families, and ultimately, get you more traffic on your Shopify store. A Referral program is one of the most effective ways of increasing your customer base, converting your current customers into loyal ones, and give your business the boost that it needs.
If you want to launch a referral program for your Shopify store, then OSIAffiliate.com is the best software to do so. It has everything that is needed to plan, implement, launch, and manage your referral program. OSIAffiliate.com is a complete package that comprises powerful tools that will ensure that your referral program becomes a success.
2- Perform SEO for your Shopify Store
Most of the traffic directed towards a website is through search engines. This is because people prefer using their favorite search engines for their queries. And if someone is typing a query for which your Shopify store has the answer, you will appear on top of the search results, which increases the chances of getting higher traffic tremendously.
Now you can only rank higher on search results if you have optimized your Shopify store for SEO. There are different aspects that you need to consider in order to make your Shopify store search engine optimized. It would be best if you target different keywords, use them in your content, titles, headlines, URLs, images, and the list go on.
To perform SEO for your Shopify store, you need to do in-depth research for keywords because search engines are going to rank your website according to these keywords. Proper SEO implementation requires time and effort, but once you do it correctly, it will pay off.
3- Use Social Media
This is the age of social media, and its users have been spreading like wildfire for the past 6-7 years. There are more than 2 billion people on social media; you definitely can't miss to target them. Use the power of social media to drive traffic and how to promote Shopify. The best thing would be to integrate social media on your store from where people can easily share the content on their respective profiles. This will help in creating brand awareness.
Secondly, you can create your business pages and channels on different social media platforms, share your content, attract the audience, and drive them towards your Shopify store. You can also join communities that are related to your niche, and in this way, you will be able to pitch your content to a more targeted audience, and the chances of increasing traffic will increase exponentially.
4- Invite Influencers Onboard
This strategy works like magic. If you are using social media, you know how big impact influencers have on their audience, and if you are successful in getting the right influencers on your team, your business will start to take off like never before. But influencers marketing requires you to do homework. You need to find out the influencers with the right audience that is relevant to your Shopify store.
The best part about opting influencers marketing is the fact that these influencers already have a well-established following who look up to their content. Once you find the right influencers, now is the time to tell them your brand motive; tell them your story, and how they can relate it to promote your Shopify store. It's all about the emotional connection between the audience; if the influencers are able to connect their audience with your message, trust us, you will see traffic on your website like never before. And influencers marketing is somewhat cheaper than the other modes of marketing like running ads on television, or search engines.
5- Attract Visitors with Quality Content
No matter how big your Shopify store is, if you don't feature quality content on it, you might not be able to impress the customers. It is essential to have good content on your website to leave an excellent first impression. Plus, search engines also rank those websites higher in search results with good content with proper SEO. Again, if you want to attract traffic, you will need to create content with SEO. But using only the keywords doesn't do the trick. You have to come up with content capable of stopping the customers from scrolling and making them look at it.
There are different forms of content that you can use to rank higher. You can write blogs and articles relevant to your Shopify store by using catchy headlines with proper keywords. You can also make video content to promote your brand, and as you know, YouTube is owned by Google, so these two have a great bonding with each other. Making quality video content will help your website's ranking and attract more visitors to your Shopify store. YouTube itself is one of the most significant search engines in the world; uploading your content will provide you an excellent opportunity to explore new customers.
6- Email Marketing
The idea of Email marketing might seem outdated to you, but we must tell you, this marketing strategy is old but not obsolete. Email marketing has proved itself to be one of the most effective and cost-friendly techniques to bring in a new surge of visitors on your website. However, it might require a lot of effort to launch an email marketing campaign for your Shopify store. For this, you will need to collect emails from different relevant customers because shooting in the air might not help you much. But grabbing their email addresses is just the start. The real test starts when you start making your email marketing campaign.
To curate your email marketing campaign, you will require customers' insights and know their expectations. Only then will you be able to create a campaign that will grab their attention. You need to connect with the receivers and persuade them to check out what you have to offer. Keeping this in mind, brainstorm and make your email relevant to your Shopify store in such a way that touches the heart of the receivers.
7- Guest Blog
Guest blogging can do wonders if you want to drive traffic to your Shopify store. The best idea would be to contact an influencer relevant to your niches and get him on board for writing a blog post on your site. In this way, you will be able to get in the search results organically, and at the same time, you will attract the audience of that influencer, plus you will give the impression that you are busy and active in your field.
You can also ask the influencer to talk about your business on the posts at their website; this will also create brand awareness, and your chances of flocking in their viewers also increase. So, collaborating with different influencers is one of the best ways to increase traffic on your Shopify store.
On the other hand, you can also opt to be a guest blogger. For this, you should pick out the businesses and bloggers that are relevant to your business. Look for a chance to write a guest post on their website with a backlink to your Shopify store. Come up with exciting content that is relevant to both the businesses so that it can become a mutual exchange.
8- Put Up Ads
Although promoting your Shopify store with ads is going to cost you, but it is worth it. There are many different platforms where you can sponsor your store. The best one would be social media platforms like Facebook, Instagram, and YouTube. Posting ads on social media will grab the attention of many users, which will ultimately generate more traffic. You can also post ads on Google. There are different packages for posting up ads, and you decide how much ad time you want how many reaches you require. Keep in mind; you have to make quality content for the ads too. If you are posting ads in the form of videos, make sure the videos are intriguing. The same goes for pictures and banners.
9- Answer Questions on Quora
Quora is another great medium to get traffic on your Shopify store. Look for questions that are relevant to your business. Answer those questions and put in the keywords to anchor visitors to your answer and introduce your Shopify store if it provides a solution to those questions. But don't use the platform to spam. Make sure that you are giving the right and detailed answer to those questions, and you should know what you are talking about. Don't answer those questions that you can't and have no expertise on.
10- Make Your Shopify Store Mobile and User-Friendly.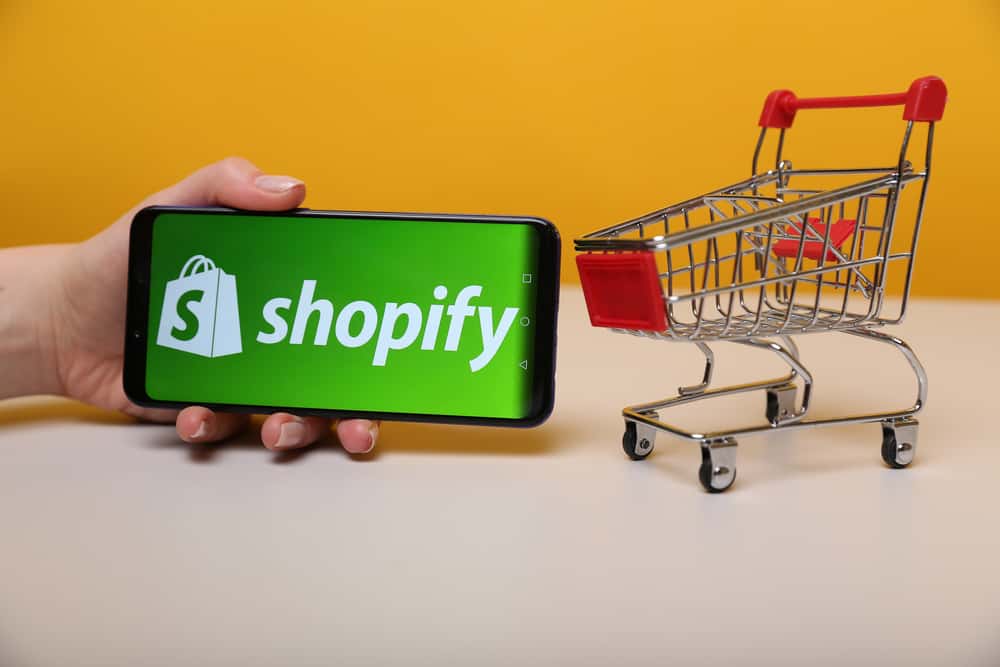 There are a number of things on which Google and other search engines rank a website, and mobile-friendliness is one of them. Nobody would want to use a website that does not offer a smooth browsing experience. Slow loading times always frustrate the users, and most of them leave the site at the very first convenience. Google penalizes those websites that are unsuccessful in providing a smooth and mobile-friendly browsing experience. So, if you are not giving your users seamless browsing experience, you will not rank higher, and you will be missing a lot of traffic on your Shopify store.
Final Thoughts
Generating more traffic on your Shopify Store requires patience. There are different ways to drive more traffic; some might work for you while some might now. But you got to be persistent and keep on experimenting until you find out what works for you and what does not. In this article, we tried to tell you about ten different ways to drive traffic to your Shopify store. We hope this article was helpful to you, and we wish you luck with your Shopify store endeavors.