Shopify Twitter Marketing Guide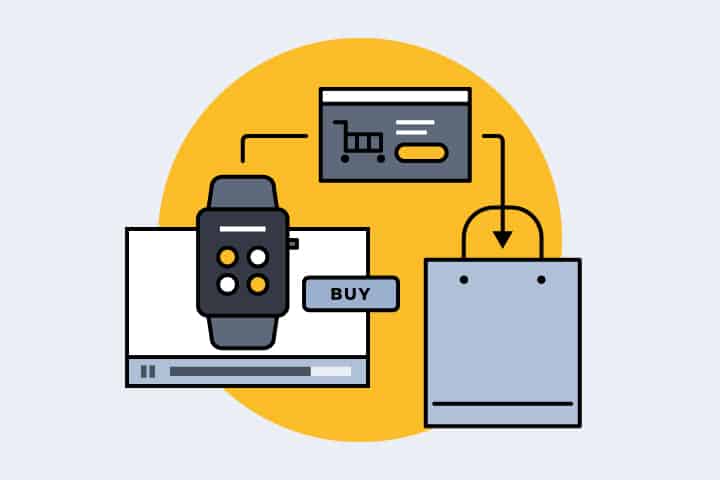 Leveraging the power of Twitter to increase engagement and brand awareness needs something more than just an impressive profile. With over 145 million active users and 500 million Tweets per day, your voice might not be able to reach the intended audience. Thus, if you intend to drive traffic to your Shopify store and engage the Twitter crowd, it's imperative to create a Twitter-specific strategy.
Shopify Marketing Strategy for Twitter
Setting up clear goals, which can be planned and monitored via metrics, can help you impact a massive platform like Twitter. As a Shopify store owner, your primary objective is to enhance engagement and brand awareness, resulting in increased conversion. Now, increased traffic to your store implies a higher CTR (click-through rate). Thus, the first goal that you must set is to increase your CTR from 1% to 1.5% over a period of 3 months.
Once you've set your goals for Twitter, you must go ahead with creating an editorial calendar for your target buyers. The editorial calendar helps you plan your posts before they're published so that you can set the themes, tweet type, media, and even the time to result in higher engagement and conversion.
It's always good to have brand goals but don't forget that your competitors are also using Twitter for marketing their Shopify stores. Thus, using competitor analysis tools helps to create realistic goals and at the same time to understand what it takes to capture a larger market share.
Brand Recognition by Creating an Impressive Profile
An exhaustive competitor analysis, along with clear marketing goals, gives you the much-needed knowledge to set up a Twitter profile for your Shopify store. However, there're multiple sections to consider while creating a profile. The Twitter profile needs to be eye-catching and clearly broadcast your brand and mission.
Twitter Handle. This is the username and appears at the end of the URL that leads to your profile. It has to be limited to 15 characters, so you need to think of a Twitter handle that aptly represents your brand name or store. Twitter users mentioning your store use the '@" symbol followed by your Twitter handle.
Display Name. It's the name that appears above the Twitter handle, and the character limit is higher. Thus, you have the option of elaborating further about your brand, and you can change it depending on your marketing purpose. However, this will always lead to your profile.
Profile Bio. Twitter has its own search engine that supports profile search. Thus, you must create a search engine optimized bio that can easily engage followers. Your Twitter bio must be creative so that it appropriately represents your brand. However, it must be limited to 160 characters. You must introduce your account in a language that suits your brand and target audience. Don't forget to include relevant keywords within the bio but avoid their overuse as it can make your Twitter profile spammy. You can even add a link to your Shopify store, and it's a clever way to drive traffic to the store. Another popular strategy is adding hashtags into Twitter bios. However, if you decide to do this, one is more than enough. Too many hashtags can be off-putting and make your account seem less professional.
Header Image and Profile Photo. These are extremely important for creating the first impression on your target audience. You'll have to choose an appropriate image that suits your branding campaign and, at the same time, furthers your marketing goals.
After you create a visually appealing account that sparks interest, do not end there. As you start building your fan base, you need to engage with your audience. Do not ignore ideas and remarks from your potential clients. By communicating with them and answering questions, you can slowly but surely build mutual trust.
Curating Content for Higher Engagement
Highly engaging content needs to be created, and you can use the editorial calendar to send tweets at an appropriate time. You must set the frequency of posts, so they give you enough visibility without becoming too repetitive. You can use as much media in your tweets as possible by including videos, links, file links, photos, gifs, etc.
The direct message feature can also be used to your advantage by sending customized messages to potential customers. Some Shopify store owners use this feature to offer customer support, as communication can be established if there's a tweet in the form of a follow-up query or complaint.
Twitter Ads
These ads are engaging because of their unique style of presentation. Twitter ads can be differentiated from ordinary tweets as they contain a small caption (Promoted) at the left corner. The ads are non-invasive and are served along with the user's Twitter feed.  Promoted tweets can be found in the search results and the trends page. Twitter ads have a very high ROI and are expensive compared to search engine ads. Since these ads are based on the model of Pay-Per-Follow (PPF) so you pay on for the ads which receive follows, clicks, comments, shares, or favorites.
Rope in Influencers
You can identify influencers by following hashtags specific to your product range or niche, and a great way is to choose the accounts with a large number of followers. Macro influencers who have a wide range of followers and impressions can help your branded hashtags trend within a short time. On the other hand, micro influencers have small yet dedicated communities. Both these influences can help your Shopify store thrive by promoting your product (passively or actively) to their followers.
Securing Accounts
Operating any account can be risky if you don't use enough security mechanisms on your smartphone, laptop, PC, or tablet. Install an online VPN on your device before you start tweeting about your Shopify store. A VPN creates a secure communication channel between your device and the web so that hacking attempts are nipped in the bud. Even if someone manages to intercept connections, they won't be able to decipher the information because the VPN offers end-to-end data encryption.
As long as you follow a clear-cut strategy for your Twitter account, your efforts will be eventually rewarded. Build an attractive online profile, engage with your fanbase, and increase brand awareness effectively!