//=get_the_date()?>
6 Best T Shirt Affiliate Programs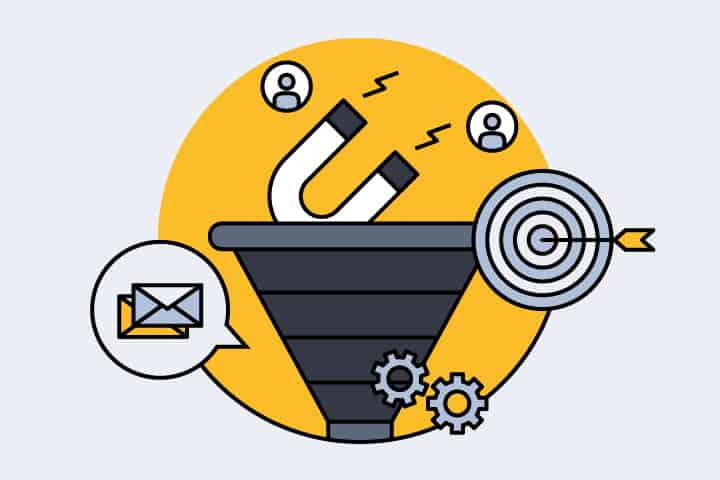 Have you ever wondered how to make money by promoting t-shirts? Well, here are the latest affiliate programs that you could sign up for as a T-shirt Affiliate Marketer. We've got five of them in total, and they include clothing products with inspiring designs, funny graphics, or even catchy quotes on them!
In this article, you'll see some shirt-oriented affiliate programs that include clothing products with inspiring designs, funny graphics, and catchy quotes. So take some time to browse through the selection we've put together for you today because these are items any t-shirt enthusiast would love! 
Finding the fitting t-shirt can be difficult because it's hard to know if you will like a design or not, and there are so many options.
When I first started looking for cool tees online, I couldn't find any that had my favorite designs. It was frustrating!
Tony's Closet has all of my favorite styles, from geeky memes to cute dogs wearing sunglasses. There is something for everyone here! You can even get custom shirts made with your name on them or a photo of your choice – whatever you want! This site has helped me create an excellent collection of shirts that fit my style perfectly. When people ask where I got it from, they're surprised when I tell them about this new website called Tony's Closet. My friends love shopping at this place too!
For a fresh take on your wardrobe, I recommend checking out some of the cool tees at Tony's Closet. You can find all styles imaginable in these collections, like white shirts with quirky statements or coffee lover t-shirts for those who need their daily fix! There are also plenty more designs to choose from that fit different personality types. If you love memes and makeup artistry, then you will feel right at home among this selection too. 
Tony's Closet is an online clothing retailer with a 10% commission on every sale. Please apply now to become one of their affiliates!
Tony's Closet, the go-to place for all your favorite clothes and accessories at prices you can afford, offers its loyal customers a chance to make money by being an affiliate. A ten percent (10%) commission applies from each purchase that they made through Tony's website without having any inventory or product storage costs associated whatsoever – so it doesn't get more convenient than this! Sign up today if you want to earn income while buying cool new outfits off their site.
You want to wear a T-shirt that makes you feel good and look stylish, but you don't know where to find one.
Miane's Shoppe is the solution to your clothing problem. We have t-shirts for men, women, and kids with fun slogans or cute designs on them.
Miane's Shoppe offers over 100 different styles of shirts in various colors, so there's something for everyone! We also offer free shipping worldwide and a 30-day money-back guarantee if you are not satisfied with our products.
If you've wanted to have a fun year, then Miane's Shoppe has just what you need. A simple "Good Vibes" tee can surely make your day. If for some reason your day is not so great and things don't seem like they're going well; if it's Friday or any other time during the week that doesn't feel as bright: put one on anyway because these shirts can truly make your day better. Plus, when buying at Miane's Shop – affiliates earn 20% commission with no minimum order quantity required.
We all know that a bit of humor can lighten up the day, but it's hard to find funny t-shirts online. 
With so many t-shirt designs out there, how do you choose one? You could spend hours looking through thousands of options or buy from Shirtacraft and get a great design every time. 
T-shirts by Shirtacraft are designed by professional artists and printed on high-quality tees with their unique printing process for vibrant colors. Choose from over 300 different funny designs that make great gifts for your friends and family members! Check out their collection now!
Shirtacraft offers affiliates a 10% commission off sales when they apply here as an affiliate!
When you're looking for a great gift idea, it can be hard to find something that is both meaningful and on-trend. 
In this day and age, people are more concerned about what they wear than ever before. That's why Angry Owl Design offers the perfect solution with its collection of fun and unique t-shirts. They have over 1,000 designs to choose from, so there will be one that suits your tastes! You'll even find shirts in every size, so don't worry if you or your giftee wears an unconventional size like an extra-small or extra-large.
There's no doubt that Angry Owl Design has the best selection of funny t-shirts on the web today! Their tees come in all colors, including black, white, navy blue, red, and many more hues and sizes ranging from small to 5XL (which is 6XL). So whether you want to give someone a gift.
If you're feeling a little zany, and want to inject some creativity into your wardrobe or gift-giving this holiday season, then this brand is what you need. You'll find fantastic designs that can only come from the imagination printed on shirts and jackets that are sure to fit every personality type! Shop now for the perfect shirt – any color will do – select it from their collection of colorful owls illustrated dream catchers with quirky statements like "I'm not wearing pants today." Affiliates can earn a 10% commission on all sales made through their referral link, so apply to become a partner if you're interested.
As a fan of pop culture, you like to show off your interests. But when it comes to t-shirts, you're limited by the available designs in stores or online. 
Sentenceville is here to change that with their exclusive designs for fans of anime and 90s nostalgia. Their shirts will make anyone look twice because they give off a modernized style while still keeping an eye out for what made this era unique.
Affiliates can earn a 15% commission of Sentenceville's sales when they apply to become affiliated! Their affiliate program provides free and easy signup for affiliates who can promote our products through any channel (website, social media, email, etc.). You'll get access to all sorts of marketing materials such as banners, text links, and product images so you can start promoting us right away! We have no minimum payout requirement, so they will already pay you if you generate just $1 worth of sales.
If you've been looking for a way to make money with affiliate marketing, check out these five t-shirt programs. They include clothing products with inspiring designs, funny graphics, and catchy quotes on them! There are many options available so take some time browsing through the selection we have put together today because any t-shirt lover would be happy to receive one of these items as a gift.