Top Social Media Influencers For 2021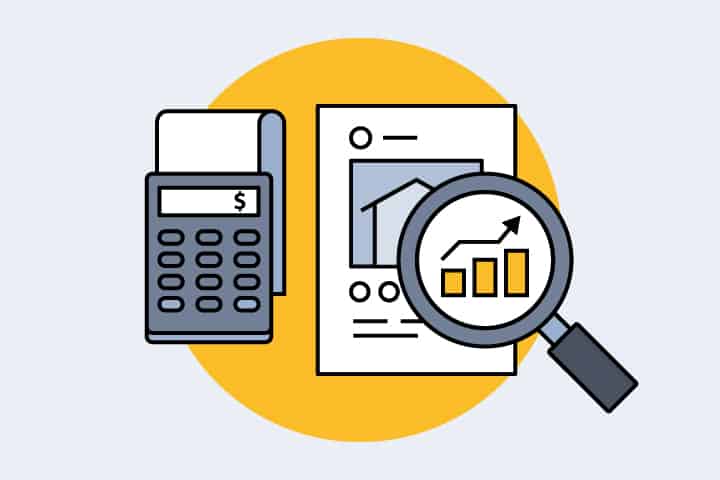 Social media influencers are taking the world by storm. They are redefining how companies market their products and are helping bring about a difference. With Instagram gaining new users every day, it has become one of the most important platforms for marketing.
Instagram reached a billion users back in 2018, and it is only getting more popular by the day. The influencer market is getting bigger by the day. All the biggest brands have influencer marketing campaigns to reach their target audience.  
There are social media influencers in just about every industry. To help you learn more about the biggest names, this post shares all the details. Work with any of the following influencers to boost brand visibility and awareness. 
The first name on our list is Amanda Cerny. She shot to fame on Vine and continued to produce comedy sketches for YouTube. Amanda was even featured in Cardi B's music video along with Bad Bunny and J Balvin.   
In addition to her strong Instagram presence, her YouTube channel is also very popular with millions of subscribers. 
Amanda assists a variety of companies with digital marketing Houston TX. Her popularity is only increasing, which is why she is a great social media influencer to work with. 
Zach King also has roots in Vine. The social media platform catapulted him to great heights. Amassing millions of followers, Zach is famous for his video editing. He even won a commercial contest hosted by HP in 2010, where he showed off his digital skills. 
A great thing about Zach King is that he also creates YouTube videos to keep his audience entertained. If your customers like a bit of fun, he might just be the perfect influencer to work with. Besides, Zach is also open to trying new things.
Liza Koshy is a social media influencer who needs no introduction. She has made a name for herself in a short period of time. Starting out on Vine, Liza quickly gained YouTube stardom with her quirky videos. 
If there is one thing that the world loves about Liza, it is her witty humor. She is always full of life and prepared to take on the world. Liza has hosted the Met Gala and starred in Work It. Having appeared on a major Netflix film and created amazing content, Liza is a powerhouse.
James Charles is always on the news. There is always a controversy surrounding this YouTube star. Known for his makeup, James Charles is probably one of the most famous makeup-focused content creators on the internet.    
Starting on YouTube, James Charges became the first male representative for Cover Girl. He has been featured on Vogue and many other YouTube channels. His own YouTube channel has garnered over a billion views. 
James Charles has even been awarded a Stream award for his beauty channel. It shows just how successful he has been. Makeup brands can work with the influencer to boost sales and increase brand awareness.
Another makeup artist/ social media influencer who had to be included in this post is Nikkie De Jager. The makeup artist boasts a variety of talents. Her YouTube and Instagram accounts are on fire. The makeup guru has millions of subscribers. It shows just how famous she is.
If you want to launch a makeup product or have something new to offer the makeup industry, Nikkie De Jager is the perfect influencer to work with.
Lilly Singh is more than just a social media influencer. In fact, she is a superstar. Her unique YouTube personality has made her one of the most followed personalities on YouTube. 
When she started her channel in 2010, the Canadian influencer had no idea how famous she would become one day. There is a lot to Lilly Singh. She is an actress, comedian, TV show host, writer, and content creator. 
Lilly Singh was even included in the Forbes Top Influencers List in 2017 for the entertainment category. She is full of surprises.
Ricky Thompson is also a Vine veteran. He is famous for his YouTube videos. The North Carolina star even bagged a starring role in the web series Foursome. What sets him apart is the fact that he posts funny and NSFW content.
Boasting a huge online presence, companies can work with the influencer to grow their brand and connect with a younger demographic. There is a lot that Ricky Thompson has to offer.
Caspar Lee is a famous British-South African actor and vlogger. He is one of the most famous YouTubers in the UK. Despite having a troubled upbringing, Caspar Lee has managed to make the most of the opportunities that came his way.
The influencer pushed his way to online success. Caspar Lee is also an entrepreneur and is always on the lookout for a new project. This makes him the ultimate influencer to work with.  
When it comes to travel influencers, Jack Morris is the obvious choice. The English star left his 9 to 5 job to pursue social media stardom at the age of 22 and has never looked back. 
If you visit his page, you will notice pictures from across the globe taken in countries like Cambodia and the UAE.  
Having garnered a huge following online, Jack Morris is the poster child for brands that work in the travel and hospitality industry. 
Finally, keeping the best for the last, Chiara Ferragni is a social media influencer who is well-known in the fashion industry. Starting out with her amazing fashion blog, she has become a mega influencer. 
Today, Chiara Ferragni has a fashion house. The working mom is always posting something new online. There is a lot to this influencer that most people do not know about. 
Conclusion
With social media marketing becoming extremely important, brands must work with the biggest social media influencers. 
There are countless benefits of investing in influencer marketing. From Amanda Cerny to Chiara Ferragni, each influencer mentioned above has something unique to offer.