Why Video Marketing Helps To Boost Affiliate Marketing Revenue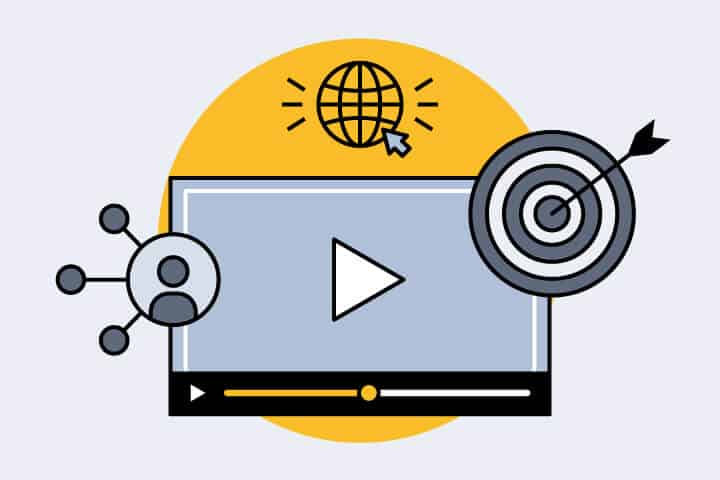 Video has emerged as the leading form of content for marketers. The growth of video across the web, made possible by the success of free video websites and a firm embrace from leading social media channels, has changed the way products and services are promoted online forever.
What does this all mean for affiliate marketing though? This is not an entirely new or niche avenue for affiliates, but it's one that hasn't been fully harnessed yet. The growing number of communities built around video channels and styles of content has opened the door to significant revenue boosts, but why is this so?
Video Rules the Web
It's difficult to argue with the power and reach of video. When the average person loads up their device, there's a huge chance they're going straight to a video they've been sent or a platform with widespread video content. It's an enormous revenue stream, whatever content you're producing.
Whereas once upon a time a website may have written a blog post for a website, a lot of them are requesting video content due to its power. YouTubers have become mainstream celebrities and the consciousness of online video culture has seeped into our everyday lives. Every social media channel has pushed video to the forefront of their platforms, either favoring it outright in the algorithm or creating new segments within the platform to highlight videos. This has led to statistics such as 82% of Twitter users using the platform to watch videos.
For affiliate marketers, this doesn't just signal a new revenue stream, but a great starting point for new affiliates just starting out. The online zeitgeist is playing into the hands of video.
The Demand For Content is Growing
The consumption of video content on mobile alone rose by 100% in 2019, so it's safe to say that the demand for video is only growing among online communities.
Affiliate marketers making use of video are seeing an upturn in revenue because all websites harnessing the power of video are seeing the same boost. The media industry has seen a huge pivot to video in recent years largely based on the growing demand for it, its ability to retain visitors and the potential for pre-roll advertising. The most interesting emerging social media channels are more prominently based around video than ever before, as the rise of Tik Tok has shown.
The continued popularity of using channels such as YouTube to learn more about products presents affiliate marketers with a natural fit for their existing style of content.
Video Content is Easier Than Ever to Produce
It's no coincidence that the rise of video has coincided with a downturn in the cost of filming equipment and the widespread availability of high-quality cameras. We are developing into a society of videographers as well as videophiles.
The modern video-making landscape is one that rewards individual work. There's no longer the need to find experts or split the revenue between a team. Amateur content filmed at a lower quality can still garner an audience online if it has a certain charm or professionalism in other areas, such as graphics and sharp editing. This offers hope to any affiliate marketer who lacks a high-quality camera that they can still produce product highlights and reviews that will lead to link clicks.
The advent of cameraphone technology has significantly impacted the way video content can be produced. It is entirely possible to produce and upload a high-quality video to a leading platform entirely through your smartphone. Cameras are crisp and accurate enough to create a professional-looking video, platform apps are streamlined for mobile use and there are a plethora of free and affordable editing apps designed exclusively for mobile. As such, it's never been easier to create high-quality video content, providing a valuable channel for affiliate marketers in 2020.
The Power of YouTube
YouTube is one of the biggest websites in the world, with over a billion estimated users every year. Even as social media websites such as Facebook and Instagram look to integrate video more heavily into their platform with new innovations such as stories, Youtube remains the focal point of online video.
The platform is already rife with affiliate marketing. Amazon affiliations, for example, have been prominent on YouTube for years, and more and more people are getting involved each year. Most brands understand the power of YouTube and are more than happy to use affiliates on there.
Affiliate content is already watched by millions on the platform, and as a user watches one video they're already being suggested another to view. Youtube's algorithm creates an environment that entices users to watch more and more content and stay on the platform, giving affiliate marketers the opportunity to present as many links as possible to their audience.
This creates a kind of browsing situation where one video with an affiliate link may not entice a user, but another on their channel may gain that all-important click. YouTube user's love the platform because of its versatility and the range of videos available for them, so affiliate marketers can be creative in how they promote products and links, it doesn't just have to be a review channel. There is a lot more scope to be inventive than on a blog, which leads to new revenue opportunities.
The Growing Streaming Audience
Streaming is no longer one of the fastest-growing forms of video content on the web, it's one of the leading ones.
Platforms such as Twitch have seen a huge upturn in users in recent years, leading to social media channels including Facebook and Instagram to explore the potential of streaming to engage their audiences with Facebook Live and IGTV respectively. There is a huge amount of attention placed on streaming platforms every day, offering huge potential for affiliate marketers to bring these eyes to affiliate links.
Part of the beauty of streaming is it creates a casual, constant interaction between the streamer and the audience. This, and the potential for increased profits, are why many YouTube stars have moved to platforms such as Twitch in recent years, so they can continue to grow their personal brand and produce more long-form content. For affiliate marketers, this presents an opportunity to seamlessly integrate affiliate content into extended streams that users can drop in and out of, rather than waiting for YouTube to promote your content.
With Twitch giving streamers the opportunity to earn 5% on every game sold through their channel with the Twitch Affiliate Programme, this is a revenue stream all enthusiastic affiliate marketers should keep an eye on.
It feels like everyone has been saying video is the future of online content for years now, but that doesn't make it any less true. Video will continue to rise and all affiliate marketers should latch onto it as a revenue stream if they don't want to get left behind.