How Much Can You Make in Affiliate Marketing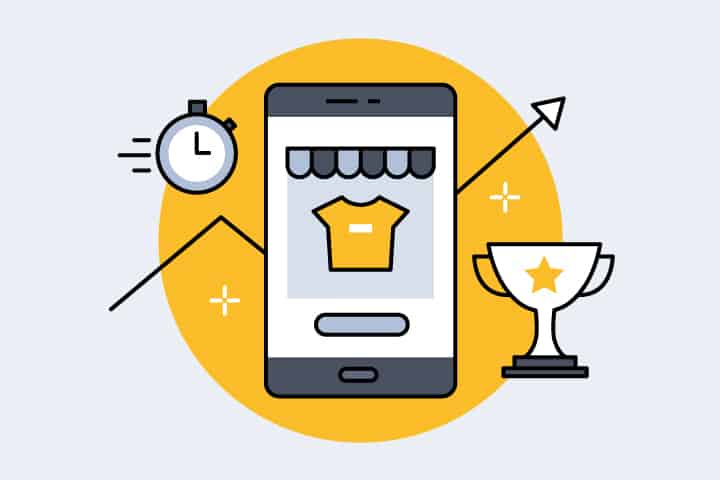 In general, there are two common misconceptions about affiliate marketing. The first is that it's a way to make money without having to do any work. The second – that it's a get-rich-quick scheme that's bound for success. And sure, there's a vast amount of potential for a well-developed affiliate marketing business. However, it also takes some serious planning for it to become the income source you're after.
So, realistically, how much can you make in affiliate marketing? Let's look at the data.
A Growing Trend
According to Statista, affiliate marketing has got a bright future ahead of it. The projected spend for 2022 is
$8.2 billion in the U.S. alone. Many other markets are slowly but steadily joining in on the concept as well. And that's not all. Even back in 2016, a majority (more than 80%) of advertisers and publishers included affiliate marketing in their overall strategy. Plus, the average advertiser worked with three affiliate networks and made $51,465 per year.
But the truth is, not everyone sees that kind of success. Sure, some marketers are making enormous amounts of money. For example, between 2011 and 2016, The Wirecutter made more than $150 million in ecommerce. And considering that plenty of their pages rank #1 on Google, like this air purifier guide, that's no surprise. With the number of visitors they get (especially now that The New York Times have bought them), they can easily expect to draw seven figures in revenue from a single page. But is that a realistic goal for someone just starting out? Probably not.
The state of things is, a small website is much more likely to make a few hundred dollars per month, which can add up to working at a loss after all the necessary expenses are covered.
So how can you ensure that your passive income business model proves profitable? Well, there are a few strategies that will help you reach your goals faster.
Know What You're Working with
On average, the conversion rate for affiliate marketing stands between 0.5% and 1%. Optimistically speaking, this translates to one sale per 100 visits. So, to maximize your revenue, you will have to create a strong foundation for your business, which means building a publishing platform.
Whether that's your already existing website or a brand new blog is entirely up to you. However, keep in mind that reaching an adequately large audience with a brand new website takes a lot of work and investment. That's why some of the most successful affiliate marketers make for already established brands.
If you take a look at New York Magazine, you'll find that their affiliate marketing platform, The Strategist, builds on an already established reputation and following. With 3 million Facebook, 2 million Instagram, and 1.8 million Twitter followers, the brand has a big enough platform to get straight to work. Posting between 1 and 5 buying guides per day, they cover a variety of topics and appeal to a large number of consumers. After all, New York Magazine is an authority brand that enjoys a high level of trust, making it much easier for The Strategist to succeed.
Newsweek has done something similar. Although their Amplify section displays plenty of similarities to The Strategist in format, it differs in the type of topics it covers. Going with specific niches, like in their best mattresses for side sleepers post, they're covering topics that are less likely to be discussed by big competitors. With this strategy, they're maximizing their chance of making it to the top of search engine result pages (and getting the associated revenue).
But what do you do if you don't already have a blog or brand with millions of followers?
In that case, your first line of action is to build up your brand. You do so by designing an aesthetically pleasing website, investing in SEO, and, of course, producing valuable content that answers consumer questions. Ideally, you will also share your content through more than a single distribution channel in order to reach all segments of your audience.
Find a Profitable Niche
Once you have the foundational element of your passive income settled, it's time to ensure it brings in profits.
If you want to make money from affiliate marketing, you need to understand that the key isn't to work harder but to work smarter. And that means focusing on the actions that are most likely to bring in revenue. The way to do this? Getting as much traffic on your website as possible
Statistically, the best way to get people's attention on the internet is to follow a simple formula. First, identify keywords with a high search volume and CTR. Second, rank for those keywords in the top 3 positions on SERPs. For those, the click-through rates are around 30-40%, making it likely enough that you'll walk away with a conversion. Unfortunately, however, things aren't that simple.
As we're all well-aware, high-volume keywords come with plenty of competition, which means that they'll be difficult to rank for. So, instead of basing your affiliate marketing business on wishful thinking, it may be a better idea to identify growing niches. These won't require as much immediate work from the start and will allow you to steadily increase your revenue as your website develops together with interest in the products.
For example, take a look at the Medical Alerts Buyers Guide website. The brand chose to focus on a very narrow segment of the health and wellness industry. By reviewing medical alert systems (which are still a relative novelty) and targeting the elderly population, the brand is building up its authority for the future. So, as the niche progresses and competition increases, the brand will continue to be in a favorable position and continue to make money.
Choose the Right Network(s)
The last step in setting up your affiliate marketing business in a way that generates an attractive income is to opt for the right affiliate marketing program.
Ideally, you'll want to choose a network that:
provides a big enough selection of products
is widespread among users
offers a high enough commission per sale
One of the most popular ones is Amazon Associates. With a market capitalization of over $570 billion in 2020, it's the perfect platform for 2021. However, it's far from being the only one worth checking out. You should also become familiar with programs such as ShareASale, CJAffiliate, and ClickBank .
Moreover, you need to have a strong understanding of what you're getting with each program. With Amazon Associates, you're likely to be earning a small percentage of each sale. Now, if that sale is for a $15 product and you get 5%, you'll need to generate a lot of sales to make this your living. However, if you get a fixed compensation of a couple of hundred dollars per sale, that's already a much better deal.
The Verdict
Can you make a comfortable living with affiliate marketing? Absolutely. But is it a passive source of income that makes you money while you sleep? Well, not entirely.
If you're looking to join the top 10% of earners with this business model and make more than $70,000 per year, you must understand that you'll need a huge platform. And that takes lots of work and effort. Along with churning out a sufficient amount of content, updating it regularly, and optimizing your website to rank high on SERPs, you also need to make the right strategic choices.
You also need to be prepared to cover the costs of running an affiliate marketing business. In addition to team member salaries, this can mean around $200 per month for hosting, plus technical expenses. What this means for you is that you need to prepare to work at a loss for the first few months.
However, if you have the patience and passion to handle all the setbacks, then affiliate marketing is definitely for you. And the best part is, once you get off the ground, growth will come naturally, with small successes continually adding to your profits.