HOW
OSI AFFILIATE SOFTWARE

WORKS
OSI Affiliate Software is a web-based platform that helps you create and manage an affiliate program for your business.
SETUP AFFILIATE PROGRAM
Create your affiliate program using OSI Affiliate Software's getting started wizard. Then, add the creatives affiliates will use to promote you; banners, replicated sites, text links, etc.
RECRUIT AFFILIATES
Market your affiliate program to get affiliates to sign up. You can market the program to your current customers, submit it in affiliate directories, or market it in affiliate forums.
AFFILIATES PROMOTE YOU
Your affiliates will market and promote your business everywhere using the marketing materials you have provided them in their affiliate control panel.
GET MORE SALES
You will get more traffic and sales will increase from all the exposure that affiliates will get you. OSI Affiliate Software will help you sell more and grow your business.
SELL MORE USING OSI AFFILIATE SOFTWARE
Increase sales using affiliate marketing.
Increase sales and conversions.
Start an affiliate program with no HTML knowledge.
Software that just works. Simple to use for affiliate tracking.
Start your free trial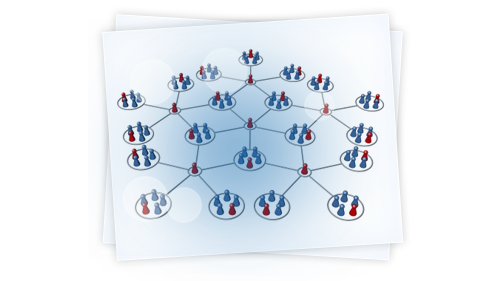 Additional tools to help you grow
Online marketing ebooks
Drive traffic and sales to your site with the strategies you learn from the many online marketing ebooks we give you.
Learn SEO
Rank higher in search engines using the SEO resources available to you as an OSI Affiliate Software customer.
Affiliate directory listing
Get listed in our highly ranked affiliate directory. This will help market your affiliate program and attract top affiliates.
We support you along the way.
Get all your pressing questions answered. From phone, live chat, email, knowledgebase articles, videos, wizards, we have it all
But we don't stop there. You will have access to OSI Affiliate Software Experts, our group of experienced affiliate marketing gurus. They'll teach you everything you need to know about affiliate software to help you sell more
In 13 Years we have created five amazing products used by more than 16,000 Companies!
What customers say about
OSI Affiliate Software

Wasim Khamlichi
www.vibenation.net
Omnistar Affiliate has been great for my business, it has helped me gain helpful affiliates willing to promote my business. The software is easy to set up and customize and looks a lot better than most other affiliate solutions out there. It was easy enough to integrate into my system and the documentation is very in depth and helpful.

Eric Counts
www.creditnerds.com
By using omnistar affiliate software, we are able to track and pay affiliates that would have been impossible by hand. With our pricing structure, no two people's service is the same. Omnistar Affiliate lets us make sure our affiliate team is provided the best service possible.

Josephus Callaars
www.mryoichi.com
We use the Affiliation program for promoting our CRM. By creating affiliates that promote our product, and by having great sale margins we make sure everyone gets the most of what they do.

Wences G
www.marketgoo.com
Within our marketing strategy we decided to create an affiliate program as a sales channel for the company and after evaluating several solutions, we decided on Omnistar Affiliate. We believe that Affiliates will help us increase our business so we can say that OSI Affiliate is key in order to achieve our goals in this area.