Hey Sendible Fans!
Use Affiliate Software to generate more traffic, leads and sales.
OSI Affiliate Software helps you easily create and manage an affiliate and referral program for your business. Using an affiliate program or referral program will get you more traffic, leads, and sales for your business. Simply add OSI Affiliate's tracking codes to your website and the affiliate software will be integrated with your website. Start an affiliate program for your business now and get 20% off our pricing!
How OSI Affiliate Software Helps
OSI Affiliate Software will grow your business in the following way:
Get your customers to promote you
Pay them commissions for successful conversions
Build links to point to your website
Create a referral program
Create a rewards program
Get new customers from audiences you had no access to
Save money by cutting your marketing budget
Add a proven marketing strategy to your business (Amazon, duh!)
And Much More! View All Features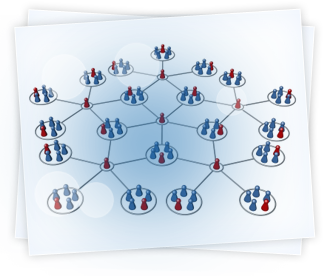 Sendible Fans get 20% OFF
We love Sendible and their community. That is why we have this SPECIAL OFFER for Sendible fans. As a Sendible customer you will get 20% off the OSI Affiliate pricing. This discount is reflected after you select the pricing plan that suits your business.
* Sendible discount reflected on final checkout page.
Watch OSI Affiliate Software in action
Watch video to learn how OSI Affiliate can increase your conversions by 37%